—
Trusted Wildlife Removal Services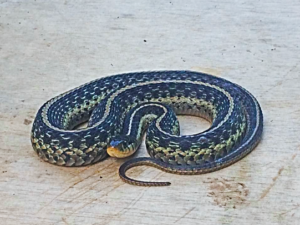 Whether you chose to live in the great city of Apex because of it's wonderful parks, expansive greenway, historic downtown, or any other of its beautiful aspects, you are located in a great area. However, this area of North Carolina is still susceptible to rogue wildlife which can invade your home or business. If you have been noticing a rustling in your attic, an increased number of bats flying around your home, or any other signs of wildlife infestation, call the professional wildlife management crew at Southern Wildlife & Land Management.
Our experienced crew has served the great city of Apex since 2009, where we have offered  top-notch animal removal, damage control and wildlife management services. This area of North Carolina oftentimes suffers from bats and squirrels in attics, birds in vents along with snakes and raccoons in crawl spaces. When our wildlife removal professionals come to your home or business, we will closely inspect where potential wildlife entry areas are located and develop an effective animal removal and exclusion plan. These actions will quickly and effectively get rid of the pesky critters and keep them from returning to your property.
If your Apex home or business is currently experiencing a wildlife infestation of bats, birds, raccoons, snakes or squirrels, call the wildlife removal professionals at Southern Wildlife & Land  Management today!