—
Snake Removal & Trapping Services In Raleigh, NC
For many people throughout the nation, snakes can be a scary animal to come into contact with. Especially in the Triangle area of North Carolina which includes Chapel Hill, Durham and Raleigh, coming into contact with a snake occurs at a higher frequency than other parts of the U.S. However, not all snakes in the Triangle area are venomous.
Typically, snakes are often found inhabiting areas of homes such as attics and crawl spaces along with open barns and sheds. If you are not familiar with the snakes found within the areas of Chapel Hill, Durham and Raleigh, it is very important to leave the snake extermination projects to professional snake removal companies.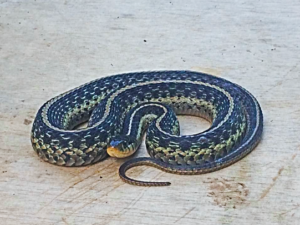 Here at Southern Wildlife and Land Management, we have been providing the highest quality snake removal and trapping services in the greater Raleigh area along with its surrounding cities. It is very important to let our professional snake trappers and removal team rid your home of whatever snakes you find in your home because of the potential risk of injury by venomous species. Throughout our 10 years of serving the area with snake removal services, our team has the knowledge and tools to rid snakes from your home and make sure to identify any possible entry points so they can be fixed and cause your home to regain its security from snakes.
If you currently have an infestation of snakes in your home attic or crawl space, call the expert snake removal team at Southern Wildlife and Land Management today!
---
More Critters We Remove: