—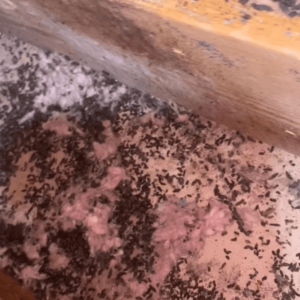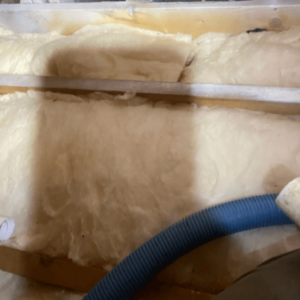 High-Quality Bat Removal Company In Raleigh, NC
Over the years, bats have come to be vilified because of their association with all sorts of scary and spooky roles in various holidays. Though they are assigned these negative connotations, bats actually play an extremely important role in local ecosystems. However, even though bats are beneficial to the environment by eating their fair share of insects and pollinating plants and trees, there are specific areas where they shouldn't be living.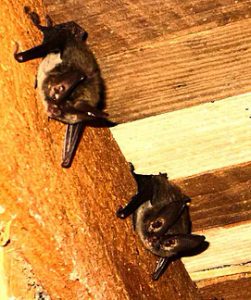 These small creatures are able to find their way inside your home living area or attic by way of very tight spaces. In order to get inside your home, bats usually enter through, and find their new residence in your home's gable vents, chimney cracks, small crevices and holes found on your home exterior as well as behind your shutters.
Although these creatures are relatively small, bats can make a big mess. The bat feces, or guano, can accumulate inside your attic and begin to emit an harmful odor which can pose a greater health risk potential. Along with the dangers of guano build up, bats also can carry diseases such as rabies, coronaviruses and other zoonotic viruses.
Trusted Bat Control Services
When this event occurs at your home, Southern Wildlife and Land Management has the tools and knowledge to provide the highest quality bat removal and bat exclusion services.
In urban areas especially, you do not want to take care of bat issues by yourself. Because of the immense health risks they pose to individuals who do not know how to properly remove or exterminate bats from your home attic, it's best to leave the bat removal process to the bat professionals at Southern Wildlife and Land Management.
Through the process of exclusion, our talented bat control technicians can install bat removal solutions to your home. Our highly trained bat extermination specialists perform bat exclusion by funneling the bats out through a one way door and place screening over the hole once all bats have left the area. Once the bats have left and preventative bat screening has been installed, our quality bat specialists will finish the job by fixing the old entry points which were used by the bats. With this new preventative measure in place, you can once again enjoy the peace of having a bat-free home.
About Bats In North Carolina
Bats can reside in very tight spaces, but with the help of our experienced bat exclusion processes, you can rid your home and attic of bats. At Southern Wildlife and Land Management, we are your number one choice for:
bat control
wildlife removal
sealing and cleaning
bat valves
commercial bat removal
much more!
Our professional bat removal company is all about bat damage control and prevention. If you are located in Raleigh, NC, or in the surrounding 30-mile radius of Apex, Cary, Chapel Hill, Clayton, Durham, Fuquay-Varina, Garner, Holly Springs, Knightdale, Wake Forest, or Zebulon, call Southern Wildlife and Land Management today for professional bat removal and bat exclusion zone services.
---