---
Local Wildlife Management Services In Raleigh, NC
Wild animals are much better off living in their natural home: the wild. If these creatures live in or around homes and urban areas, they pose an increased threat of danger both to themselves and the humans in the area.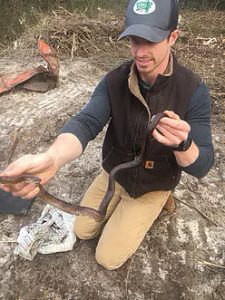 Check out the following animals we remove from homes, businesses and properties throughout the Triangle area of North Carolina:
If wildlife enters urban areas for its new home, the possible damage it can cause to surrounding properties is tremendous. In its new urban environment, wildlife often leaves behind fecal stains with harsh, unpleasant odors along with damage to exterior and interior structure due to its forced entry into properties. Some wildlife can even find their way into a residential roof cavity and leave behind an incredible mess by causing damage to home wiring, or cause unwanted nuisance when you hear them scurrying in your home attic area.
In all of these situations, having an effective wildlife management and wildlife removal service is the answer. Here at Southern Wildlife and Land Management, we have the knowledge and expertise to perform humane animal removal, whether it be inside or outside of your property.
For residents living in the Raleigh, NC area along with its surrounding 30-mile radius of Apex, Cary, Chapel, Clayton, Durham, Fuquay-Varina, Garner, Holly Springs, Knightdale, Wake Forest, or Zebulon, make sure to call the professional wildlife management and removal team at Southern Wildlife and Land Management. We will quickly and effectively remove the pesky critter and prevent it from creating another home near your property.