—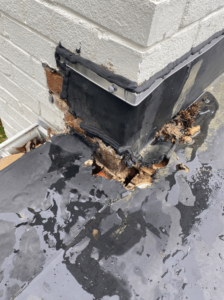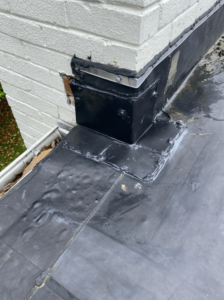 Trustworthy Raccoon Removal Services In Raleigh, NC
These creatures are the four-legged bandits of the night. Raccoons can cause an immense amount of damage once they have gained access inside your property. Since raccoons are nocturnal, meaning they are only active during the night hours, they oftentimes move without being noticed by homeowners. During these hours, raccoons are able to access home attics</a >, chimneys, crawl spaces, trash cans that are stored outside, or even pet doors which lead into houses.
They can do much of this without anyone knowing until they see the effects. The typical signs of raccoons include damaged roof shingles, tipped over trash cans, damaged barriers underneath decks, chattering noises outdoors during the night hours and loud rustling inside an attic or crawlspace.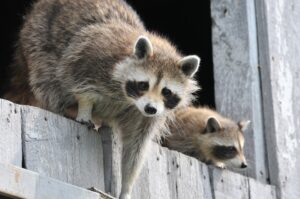 If you are currently suffering from the effects of a raccoon infestation at your home, make sure to call the professional raccoon removal and control services of Southern Wildlife and Land Management. Our expert raccoon trapping professionals will safely and efficiently rid your home of the nuisance creatures and restore your home to peace and quiet.
Hiring a professional raccoon removal service to humanely trap and relocate the raccoons is especially important because of their possibility of carrying rabies or other diseases. If you happen to see a raccoon during daylight hours acting strange or showing signs of rabies please call your local North Carolina animal control officer to report. We proudly service Apex, Cary, Clayton, Chapel Hill, Durham, Fuquay-Varina, Holly Springs, Knightdale, Wake Forest, and Zebulon.
Call Southern Wildlife and Land Management if you are needing effective and fast raccoon removal at your home!
---
More Critters We Remove: