—
Are you a homeowner in Apex seeking reliable attic insulation installation services?
A properly insulated attic offers numerous benefits, from energy efficiency to pest prevention. Attic insulation plays a critical role in the temperature regulation of your home, so it's wise to work with the most qualified attic insulation specialists to ensure lasting effectiveness. For the best attic insulation installation in Apex, you can rely on our experienced local technicians.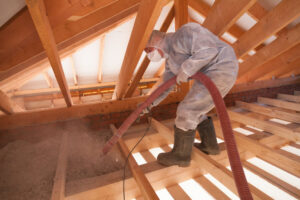 Professional Attic Insulation Solutions
Southern Wildlife and Land Management is your local partner for all your insulation needs for your home in Apex. With a commitment to quality and customer satisfaction, we guarantee insulation that lasts.
With help from our team, you can reap the benefits of quality insulation, including:
Pest Control – Apex's natural surroundings can invite unwelcome wildlife into your attic. Our team's expertise in wildlife prevention and control ensures that your attic remains critter-free. During insulation installation, we implement exclusion techniques that keep pests from infiltrating your home, offering you peace of mind.
Energy Efficiency – Our attic insulation installation in Apex ensures consistent indoor temperatures throughout the year. By preventing heat transfer, insulation keeps your home cooler in the summer and warmer in the winter. This results in reduced reliance on heating and cooling systems, leading to substantial energy savings.
First-Choice Attic Insulation Company in Apex
Say goodbye to uncomfortable temperature fluctuations, drafts, and pest control worries. Contact Southern Wildlife and Land Management today to schedule attic insulation services in the Apex area that will create a more energy-efficient and comfortable home!
---
More Critters We Remove: