—
Wild Animal Control Services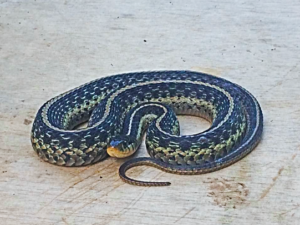 Whether you enjoy walking around the trails and gardens of Clayton or visiting its restaurants, there is plenty to do in this wonderful city. As you walk through these beautiful gardens and parks, you'll encounter many different animals in their natural habitat. Once these critters make their way onto your property and into your home however, this is when you may have a problem. If you're currently noticing a rustling in your attic, movement in your walls, or a messy outdoor vent, it's time to call a professional wildlife removal company.
Here at Southern Wildlife and Land Management, we specialize in providing the best wildlife removal services in the greater Clayton area. Whether you've noticed an increased number of bats flying around your home at night, damage to your house's siding, or any other sign of wildlife damage, our expert critter removal team will quickly and effectively get rid of these troublesome animals. Once we have gotten rid of the pesky critters, we will perform high quality wildlife exclusion services in order to prevent future re-entry into your home. When it comes to bats, birds, raccoons, snakes or squirrels, we will remove these pesky creatures and quickly return peace and quiet to your home. 
If you're needing effective wildlife removal services in the Clayton area, contact the wildlife removal experts at Southern Wildlife and Land Management today!