—
Animal Exclusion Services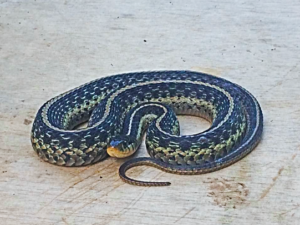 Filled with parks, gardens and plenty of family-friendly activities, Durham is a great place for everyone. However, just as this city provides a great place for its residents to live, it also provides plenty of area for wild critters to live in as well. If you have been noticing an odd rustling noise in your attic, an increased number of bats flying around your home at night, or experiencing property damage due to wildlife, it's time to call Durham's premier wildlife removal company.
Here at Southern Wildlife and Land Management, we specialize in providing the best animal removal and wildlife control services to those in the greater Durham area. We help remove bats, beavers, birds, raccoons, snakes, squirrels, and many more animals from homes and businesses in Durham. Serving this area of North Carolina since 2009, our team is highly trained and well-versed in removing the various critters that affect homes and businesses in the area. Once our team has removed the troublesome creature from your property, we will then implement our wildlife exclusion tactics to make sure the animals do not return to their previous residence in your home.
Contact Durham's premier wildlife removal company today and learn more about how Southern Wildlife and Land Management can get rid of your pesky critters.