—
Wildlife Exclusion Professionals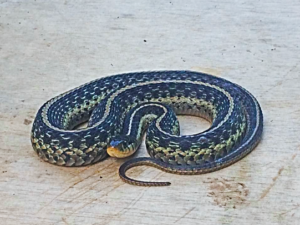 Located south of the greater Raleigh, NC metropolitan area, Fuquay-Varina is a wonderful small town filled with parks and a great historic downtown. Its residents know just how beautiful it is, but they also know that they could have unexpected house guests at any time, if their house isn't properly sealed.
We're talking about critters such as bats, raccoons, squirrels and other pests that love to get into home attics or crawl spaces in order to find shelter or food. If one of these creatures have made their way into your home, the wildlife experts at Southern Wildlife and Land Management are ready to help! Ever since 2009, our team has been getting rid of unwanted critters from residents' attics, gables, crawl spaces, vents, and so many other places.
Whether you have bats in your attic, raccoons underneath your deck or birds in your vents, we can help. The wildlife removal professionals at Southern Wildlife and Land Management are highly trained and have vast experience in providing fast and effective wildlife removal services. Not only do we get rid of these creatures from your home, but we also perform animal damage control services along with wildlife management. This means our crew will repair areas where the animal entered your home along with installing preventative measures, so your home doesn't become a nesting site or shelter for bats, birds, opossums, squirrels, and many other creatures.
Call the wildlife removal experts at Southern Wildlife and Land Management today to learn more about how we can help you regain peace in your Fuquay-Varina home!