—
Professional Wildlife Control Company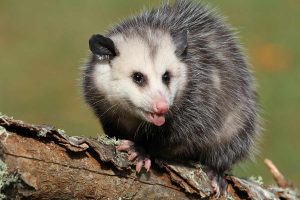 The city of Holly Springs is a wonderful area to live in. With its many opportunities for outdoor recreation, fun-filled downtown development and so much more, this area of North Carolina is a thriving community. However, this area is also a popular destination for critters and wildlife of all kinds. If you've been noticing more bats flying around your house, noises of rustling going on in your attic or evidence of wildlife damage, it's best to call the local wildlife control experts at Southern Wildlife and Land Management as soon as possible.
There are many different types of wildlife found in this area including bats, birds, opossums, snakes, squirrels, and many others. Whether they're looking for a new home or safe shelter from harsh weather conditions, these creatures can find their way into your home or business and cause extensive damage. Bats are very popular in this area and oftentimes find their way into your home attic where they live and leave guano, bat droppings, which can be harmful to the human health. Squirrels are also common intruders as they find their way into walls and attics and build their nests.
No matter what animal makes its way onto your property, our experienced wildlife removal specialists will remove them quickly and effectively. When we visit your property, we will evaluate where the critters are moving and locate them if they are still in your house. Our animal removal experts will then get rid of the critters and apply wildlife exclusion methods to make sure they do not come back.
If your home in Holly Springs is currently suffering from an infestation of bats, birds, opossums, raccoons, snakes or any other creature, contact the animal removal and exclusion professionals at Southern Wildlife and Land Management today!