—
Wildlife Exclusion Services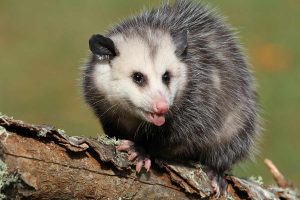 Filled with welcoming parks, walkways and a fun downtown area, Knightdale is a great community to live in. While walking through the parks, you'll come across a number of little creatures jumping from branch to branch, or scurrying across the ground, but this isn't the only place they live. Oftentimes, these little critters make their way into the residential areas of Knightdale where they will try to find entry spaces into homes and attics. If you are experiencing this problem, call the premier wildlife removal professionals at Southern Wildlife and Land Management. We will make sure to remove any wildlife that has entered your home while making sure all entry points are sealed in order to avoid further infestations.
Our top-notch animal removal and exclusion services will quickly and effectively address your wildlife infestation in your home or business. Popular wildlife includes bats and squirrels in attics, birds in vents, raccoons in crawl spaces and many others. If you're wondering about a possible situation with one of these animals in your house or on your property because of a rustling in your attic, or damage to your roof or crawlspace, it's best to call a professional wildlife removal specialist. The team at Southern Wildlife and Land Management is highly experienced in removing all kinds of pests from homes and businesses in the Knightdale area including bats, birds, opossums, raccoons, snakes and many other critters.
Call the wildlife removal experts at Southern Wildlife and Land Management today to get rid of your critter infestation once and for all!