—
Humane Raccoon Trapping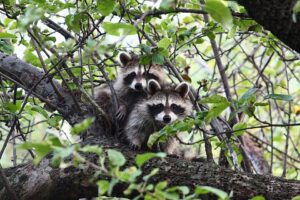 While these creatures think they're sly and able to not be noticed, you will think differently after you've experienced their invasion in your home attic. If you've been hearing a loud rustling noise in your attic for some time now, it's time to contact an expert raccoon removal specialist right away.
Here at Southern Wildlife and Land Management, we specialize in providing the finest raccoon removal and prevention services for homes in the Clayton area. While raccoons may not affect every home, it's important to protect your home against any possible invasion by these creatures. If they end up entering your home, the damage they can cause is an incredible amount.
Home Raccoon Control
If you've found yourself with a raccoon infestation in your home attic or soffits, you can trust the raccoon removal technicians at Southern Wildlife and Land Management to get rid of this creature quickly and safely. Once our raccoon removal team member arrives on your property, they will perform an in-depth inspection to determine where the raccoon entered your home from and then develop a customized plan of getting it out of your home.
Whether we use live traps on your roof or go into the attic and trap them there, we make sure to perform humane removal services. Once we have caught the raccoon along with any of its offspring, we will transport it far away and release it into its natural habitat. 
Raccoon Cleanup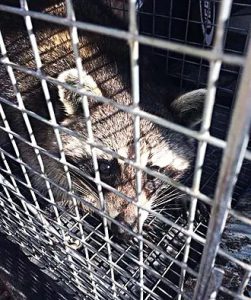 To finish our work at your home, we will make sure to clean up any damage it caused. While in the attic area, raccoons will oftentimes destroy the insulation as it creates its bedding or readies an area to give birth. Along with the insulation, they will leave behind urine and feces which needs to be cleaned up as soon as possible in order to not produce any toxins.
Whether you're needing raccoon removal services for your home in Clayton or raccoon prevention services, you can count on Southern Wildlife and Land Management to provide and A+ service. Contact us today to learn more about how we can help!