—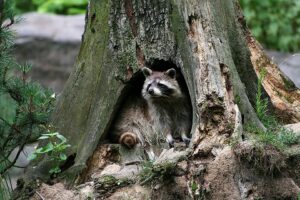 Effective Raccoon Control
Though these creatures think they're able to get by in your attic without being noticed, They definitely cannot go unnoticed. Due to their weight, habits and movement, these creatures cannot go unnoticed. If you've been hearing loud noises in your attic or you've seen damage to your roof line or vents, This is a sure sign that you have a raccoon infestation in your home.
At Southern Wildlife and Land Management, our wildlife team specializes in providing high quality raccoon removal and exclusion services for Apex area residents. Even though raccoons don't affect every home, it's very important to keep your home protected against raccoons' possible entry. If these creatures end up getting into your house, They can create an incredible amount of damage which can cost a lot of money.
Home Raccoon Removal
If you think you have a current raccoon infestation in your house's soffit or attic area, it's best to call the raccoon control specialists at Southern Wildlife and Land Management. Our team of experts will get rid of the offending raccoon quickly and safely. Once our wildlife removal specialist arrives, they will perform an in-depth inspection to see where the creature entered your house from and then develop an effective and safe plan to remove it from your home.
Whether our team goes into the attic to trap the raccoon or utilizes live traps on your roof, we complete this removal process in a humane manner. Once our team has caught the raccoon along with any offspring it brought into the area, we will be sure to transport it to a far away location and release it into its natural habitat in order to have it not reenter your house.
Raccoon Cleanup Services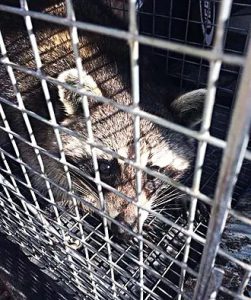 As our team finishes the work at your house, we will perform remediation and fix what was damaged. While in the attic or soffit areas, raccoons cause an incredible amount of damage as they rip up the insulation to create their own nesting. While damaged insulation is a bad result, the left behind urine and feces is also an unpleasant result of their infestation. It's important to have these cleaned up as soon as possible to both improve your home's insulation and to prevent any toxic fumes from the soiling.
If you're needing high quality raccoon removal services to get rid of a current raccoon infestation, you can count on the team at Southern Wildlife and Land Management to perform an effective and safe raccoon removal service. Contact our team today to learn more about how we can get rid of pesky raccoons in Apex!