—
Expert Raccoon Control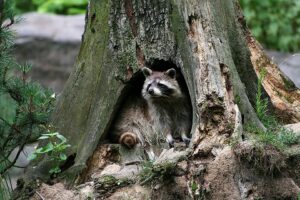 While these creatures primarily move through the night, you can unfortunately experience their damage at any hour of the day. As raccoons look for a safe shelter to give birth or escape the outside elements, one option they consider is your home attic. If you think you have a raccoon in your attic due to hearing loud noises or you want to protect against this even happening, it's time to call a professional raccoon removal company.
For over a decade, Southern Wildlife and Land Management has served the greater Cary, NC area with high quality raccoon control services. Whether you're looking for raccoon removal or prevention services, our wildlife experts know exactly how to deal with your specific situation.
Home Raccoon Removal
While nobody wishes to experience a raccoon infestation in their home, it is an unfortunate reality for many in North Carolina. These creatures oftentimes find their way into homes through roof vents, loose shingles or other routes as they're quite determined animals. Once they're found their way into your home, they can cause incredible damage as they rip up the insulation and leave feces and urine behind.
In order to get raccoons out of your home, our team of wildlife experts will either set live traps in the areas they frequently travel or enter your attic to trap them there. Any way our wildlife professionals go at it, we make sure to trap raccoons in a humane and efficient manner. Once we have removed the raccoon and caught any other offspring in the attic, we will release them far away from your home back into their natural habitat.
Raccoon Cleanup Service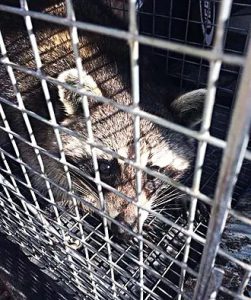 Once the raccoons have been removed, our team can then clean up the area. Whether we need to clean up destroyed insulation, feces, urine spots or anything else, we will make sure that it is clean and disinfected so you won't need to worry about any disease transmission. We will then perform raccoon exclusion work to secure your home and keep raccoons from entering your home once again.
If you're currently needing raccoon removal or prevention services at your home in Cary, call the wildlife experts at Southern Wildlife and Land Management today. Our raccoon control specialists are ready to bring peace and quiet back into your home.