—
Expert Raccoon Trapping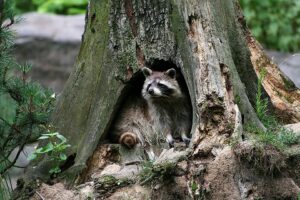 If raccoons end up finding a way to get into your home or crawl space, these creatures can turn out to be the source of one massive headache. If you're experiencing a raccoon infestation right now and you need immediate help, contact Zebulon's premier raccoon control company. With the help of Southern Wildlife and Land Management, your raccoon infestation can end with the quick call of a phone number. 
Southern Wildlife and Land Management provides the finest raccoon removal services in Zebulon and we are experts at getting these creatures out of your house. Even though raccoons usually stick to their natural outdoor habitat to find all of the food and shelter they need, these creatures still wander about in order to find other sources. Unfortunately, because of their curiosity, they can sometimes end up in homes and businesses.
Removing Raccoons From Your Home
Once our raccoon removal pros arrive onsite, they will begin examining the exterior of your home to see if there is one or multiple different areas where the raccoon has entered your home. Though they could find their way into your home via a main level opening, they also are notorious for entering via a roof vent or roof line. 
Once the wildlife removal specialist has found the entry point and determined the raccoons paths, they will then enter the attic or soffit area in order to trap the animal or set a live trap on the roof. Then, once the raccoon is trapped, our raccoon removal technician will enter the area to see if there are any baby raccoons in the area.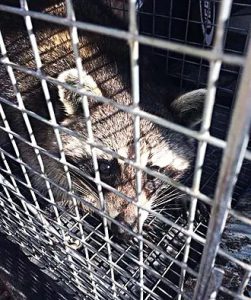 Once the area is clear, it's time to begin the clean up work. This is oftentimes needed because of the damage and feces/urine left by the raccoon. This will then require new insulation and a disinfection service to get rid of the potential bacteria and toxins the excrements could produce. We'll finish up our service with wildlife exclusion work to keep raccoons or any other animals from entering your home through the same entry area.
Zebulon Raccoon Removal
If your house in Zebulon has been suffering a raccoon infestation, it's time to fix the problem. Call the raccoon removal experts at Southern Wildlife and Land Management today! Our trusted raccoon control technicians are ready to help you and your family regain your peace of mind.