—
Raccoon Trapping Professionals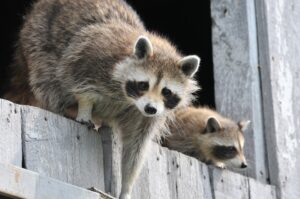 Have you been hearing a loud rustling noise coming from your ceiling area? Have you noticed unique damage to the outside of your home? If you've experienced either of these situations, it's important to call a wildlife removal specialist right away because these are sure-signs of having a raccoon infestation. 
Here at Southern Wildlife and Land Management, we have served the greater Durham, NC area with quality raccoon removal services for over a decade. Throughout this time, we have encountered all kinds of raccoon removal situations and produced incredible results. 
As we respond to your call for assistance, we do so knowing that all raccoon infestations are not the same. We will make sure to serve your home with the same high quality we do will all of our other raccoon infestation situations. Our team will inspect your home to see where the raccoon has entered from and we will inspect your roof as well because of raccoons' tendency to enter through chimneys, vents or loose shingles. Once we've found the most travelled route or its main entrance, we will set a live trap to capture the raccoon and remove it from your house.
Remove Raccoons From Your Home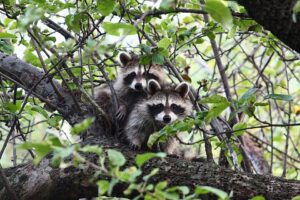 After capturing the raccoon we will then enter your attic, crawl space or soffit to inspect the damage it created as well as to see if there are any baby raccoons that were left behind. If there are small raccoons, we will be sure to reunite them with the mother and then transport them far away and release them to their natural habitat.
Once the raccoons are clear from your home, we will remove all the damaged insulation and feces/urine left behind and then sanitize the area. As the inside of your home is finally cleaned up, we will make sure to install raccoon exclusion measures in order to keep raccoons from entering your home once again.
If you're needing trusted raccoon removal services for your home in the Durham area, contact Southern Wildlife and Land Management today!