—
Wildlife Removal Services In Raleigh, NC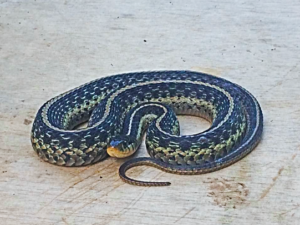 The city of Raleigh is a beautiful area with extraordinary sights and attractions. If you have the pleasure of living in this fine city, you know firsthand the amazing opportunities it affords. However, you may also know of the unfortunate pest and wildlife presence it can have near and inside your home. 
Has your home recently experienced an invasion of bats, birds, squirrels or any other wildlife? Southern Wildlife and Land Management has just the solution for you. Since 2009, our wildlife removal and exclusion experts have been serving the Raleigh area with our top-notch animal removal, damage control and wildlife management services.
Though the wildlife in Raleigh is very important to the environment in the special roles they play, these animals become a nuisance when they make their home in yours. Bats, for example, are most popular in the community for making their homes in outdoor vents, attics, underneath home gables. These creatures can not only pose a threat with their diseases of rabies and coronaviruses, but also through their guano they leave which emits a foul odor. Birds, raccoons and many other animals pose threats to your home too, but don't have to worry. Our professional wildlife removal specialists will provide just the solution you need to regain your peace of mind.
Call Southern Wildlife and Land Management today to request a quote! We will quickly and effectively remove the wildlife which is causing trouble in your home.