—
Have Squirrels In Your Home?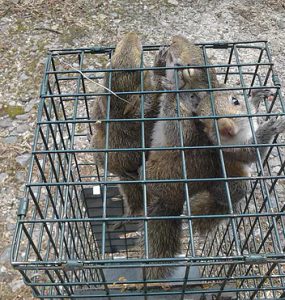 Have you been hearing noises in your attic recently? Maybe you've noticed damage to your gutterline or roofline and dismissed it as weather damage.
If you've experienced any of these situations, it's important to contact Southern Wildlife and Land Management right away to prevent further damage as this was likely caused by an intruding squirrel. While they may seem sweet and harmless, squirrels can cause a lot of damage if they end up finding their way into your attic or soffit.
Trusted Squirrel Removal Services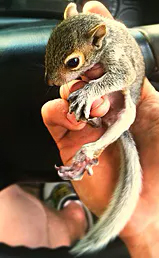 Here at Southern Wildlife and Land Management, our trusted squirrel control technicians have an incredible amount of experience and training that is needed in order to get rid of squirrels in your house. For over ten years, our squirrel removal team has provided high quality squirrel management services to the greater Fuquay-Varina area in order to help business owners and homeowners get rid of these intruding critters. Our team also has the skills and equipment necessary to prevent them from breaking into your home in the future.
If you're experiencing a squirrel infestation at your business or home in Fuquay-Varina, you've come to the right spot. Contact the squirrel removal professionals at Southern Wildlife and Land Management today and we will come out to your property to get rid of your squirrel infestation!