—
Effective Squirrel Control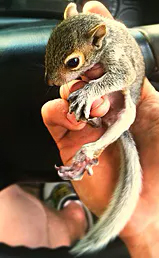 Even though these little critters think they go unnoticed as they enter into home attics and soffits, they are definitely found out when they move throughout the area or cause damage to your home. If you've been hearing noises in your attic or you've noticed damage to your roofline or gutter line, it's best to call a professional squirrel removal company right away.
Here at Southern Wildlife and Land Management, our wildlife control crew specializes in providing squirrel removal and prevention services to homes and businesses throughout the greater Knightdale area. While squirrels may not affect every home in the area, it's important to make sure your home isn't an inviting place for squirrels to easily get into and nest in your attic.
Squirrel Removal In Knightdale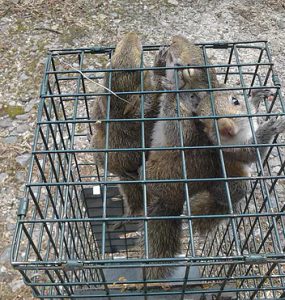 With more than a decade of experience removing squirrels from homes and businesses, our crew has developed tried and true methods to get rid of squirrels in your home. No matter where they have made their home, our squirrel control technicians will effectively and efficiently implement a method to remove the squirrel from your home and then repair the area that they used to get into your property in the first place. With our years of experience, high volume of training and proven removal methods, you can trust the Southern Wildlife and Land Management team.
If you're needing an effective squirrel removal company to come to your home or business in the greater Knightdale area, call Southern Wildlife and Land Management today! Our trusted squirrel management technicians are ready to help you reclaim or peace and quiet without a rustling going on in your attic.