You've discovered that there are squirrels living in your attic; what now? When homeowners in Raleigh stumble upon a wildlife infestation, their first response is often to try to solve the problem themselves. This might involve buying traps at the hardware store or looking up DIY pest control techniques online.
The bad news is, this just won't work. Wildlife is clever and persistent, and getting rid of them will take the help of a professional wildlife removal company. Here's why you should hire Raleigh's top wildlife control pros.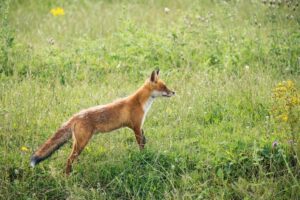 Top 4 Reasons to Hire a Wildlife Removal Company
Effectiveness – The biggest advantage to hiring a wildlife removal company in Raleigh is that they have access to the training and the special products they need to thoroughly resolve your pest issues. Bats, raccoons and other wild animals can be difficult to remove once they're established in an attic or crawl space but licensed technicians know the most effective methods of removing nuisance animals from your property.

Fast Results – Depending on the size of your infestation, you might eventually get rid of wildlife with store-bought products, but at what cost? Wild animals are a destructive force in the home and the longer they're allowed to stay, the more damage they'll cause. Hiring a professional wildlife removal company in Raleigh will allow you to end infestations quickly and minimize damage.

Remediation & Prevention – Proper wildlife control takes more than just trapping and removing your pests. A professional wildlife removal company will be able to follow up with

animal-proofing services

to keep more nuisance animals from venturing inside your home in Raleigh. They'll also be able to remediate any damage your wild intruders might have caused, along with sanitizing infested areas to eliminate parasites and bacteria.

Safety – Handling a wild animal is dangerous! They scratch, they bite and they might carry diseases like rabies. Even if you don't get attacked by a feisty raccoon, entering wildlife infested areas puts you at risk of contracting the diseases they spread through their waste, like salmonella, tularemia and histoplasmosis. Wildlife removal technicians know how to safely trap and remove animals without suffering injury or disease transmission.
Raleigh's #1 Wildlife Removal Company
If you have a wildlife problem in your home, don't waste time and money by trying to get the critters out on your own. Call Southern Wildlife and Land Management today if you need our professional wildlife removal services for your home in Raleigh!