—
Bird Removal Experts 
North Carolina is home to many bird species. It's no wonder some of them will come and take over your own home and backyard. They can start nesting in your soffits and vents, and will even take up residence in your attic. This invasion could lead to loud noise, unpleasant odors, unsightly droppings, structural damage, and health hazards.
You can try to remove the bird from your home, but it will take time and will require having the right skills and tools. Hiring a professional bird control service is still the most effective way to get rid of birds from your property.
Nobody does it better than Southern Wildlife. We believe that birds play an important role in the ecosystem, but that they will thrive even better in their natural habitat.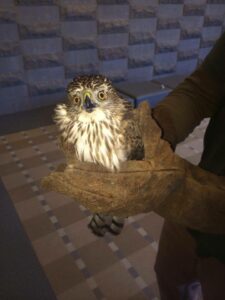 Our Bird Removal Services
We have more than 18 years of wildlife management under our belt. We also implement humane, gentle, and effective wildlife removal practices.
Aside from removal, we also conduct bird exclusion services. We'll figure out how the birds gained access to your property and seal it off, as well as the other entry points to prevent the invasion from happening again.
Lastly, we'll do a cleanup and disinfection to the invaded areas. We'll do all of these and more without disrupting your household's routine.
Contact Us Today
To know more about our bird removal services in the greater Chapel Hill area, please give us a call at (919) 796-1829. We'll discuss the wildlife issues you're having and recommend an action plan.
---
More Critters We Remove: