—
Bird Control Specialists
The ornithological history of North Carolina is rich and varied. Its coastal plains and mountainous regions are home to more than 400 species of birds. Some of these birds can easily be found here in Durham, and if you're not careful, can also be seen in your home.
Unfortunately, bird invasion poses a real threat to many different properties. You can try removing the birds yourself. Even if you are successful in this regard, there's always the chance these birds can come back and build new nests.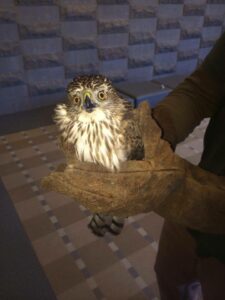 Top-Notch Bird Removal Company
Hiring a professional bird control company will ensure that your home will not be infested with birds again. Exclusion is an important part of any wildlife management solution. It involves the process of determining all possible entry points of your home and sealing them off to prevent future infestation.
Once removal and exclusion is done, cleanup and disinfection are next. Our team of experts will remove the droppings and nest. We'll disinfect and deodorize the infested area so you can use it again.
You'll no longer have to worry about unpleasant smells, distracting noises, property damage, and health hazards once you hire Southern Wildlife for bird removal. We've been in the wildlife management industry for more than 18 years using humane wildlife removal practices.
Contact Durham's #1 Bird Exclusion Company
Removing a bird from the home is a messy business. Once you see an accumulation of bird droppings in your attic or hear loud chirping noises, it's best to call in a professional. To know more about our high quality bird removal and exclusion services in Durham, please give us a call at (919) 796-1829.
---
More Critters We Remove: