—
Bird Control Professionals  
Are you looking for bird control services in Fuquay-Varina?
As pleasant as it can be to hear the birds singing in your yard, you certainly won't enjoy having birds move into your home. Birds like to build their nests in gutters, soffits, vents, attics and AC units in Fuquay-Varina.
Birds are obnoxious and destructive houseguests that will splatter feces all over your house and may also bore into the wooden structures on your property to look for bugs. If birds have built a nest on your home in Fuquay-Varina, hire a licensed bird control company to make them take wing.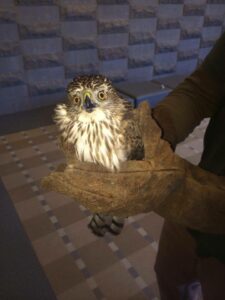 Expert Bird Control
If birds have nested on or in your house in Fuquay-Varina, Southern Wildlife & Land Management will inspect your property to identify the bird species and locate all nests on your premises. With the information we need, our specialists will safely remove the birds' nests from your home.
To deter birds from nesting in your home in Fuquay-Varina again, our team will install exclusion devices including spikes, nets, balloons and ribbons. We'll also clean your house to remove feathers, nesting materials and droppings dumped by your feathered intruders.
Southern Wildlife Sends Birds Flying Away
Having birds nest in your home will lead to unsanitary messes and damage to your woodwork. Call up Southern Wildlife & Land Management today for the greatest bird control services in the Fuquay-Varina area!
---
More Critters We Remove: