—
Bird Removal Professionals
Knightdale is home to plenty of bird species. Most of these birds thrive on their natural habitats. However, some species have been known to invade homes in North Carolina, like sparrows, swallows, woodpeckers, and pigeons.
Although many people enjoy the sights and sounds of birds, over time, they become a nuisance once they invade your home. They can damage your property and pose health hazards with their droppings. Some of the diseases brought about by birds include salmonella, meningitis, encephalitis and more.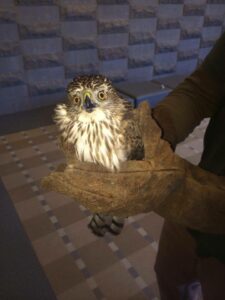 Knightdale's #1 Bird Removal Service
Once you see signs of a bird infestation, it's important to have them removed right away. Unfortunately, birds are notoriously difficult to control. There are also animal welfare laws in Knightdale that outlaw certain activities.
For these reasons, it's always best to call in a professional bird removal company like Southern Wildlife. We have been in the bird removal and exclusion industry for more than 18 years. We have the knowledge, experience, and resources to control bird activity inside the home.
Aside from using the best practices in bird removal, we also implement exclusion tactics to keep them from coming back. We also cleanup bird droppings and fix the damage caused by the birds so you can have your precious space back.
Contact Southern Wildlife & Land Management
If you want to know more about our bird removal services in the Knightdale area, please give us a call at (919) 796-1829. We will conduct a thorough inspection of your property and develop a personalized plan for bird removal and exclusion.
---
More Critters We Remove: